Challenges
Environmentally friendly ceiling tiles by Zentia are helping one of Britain's leading utility companies focus on providing low-carbon, sustainable energy, alongside agile working, within its own offices.
In 2014, npower initiated a major programme to introduce agile working across its estate to benefit the wellbeing of its employees and enable the business to reduce its own energy overheads.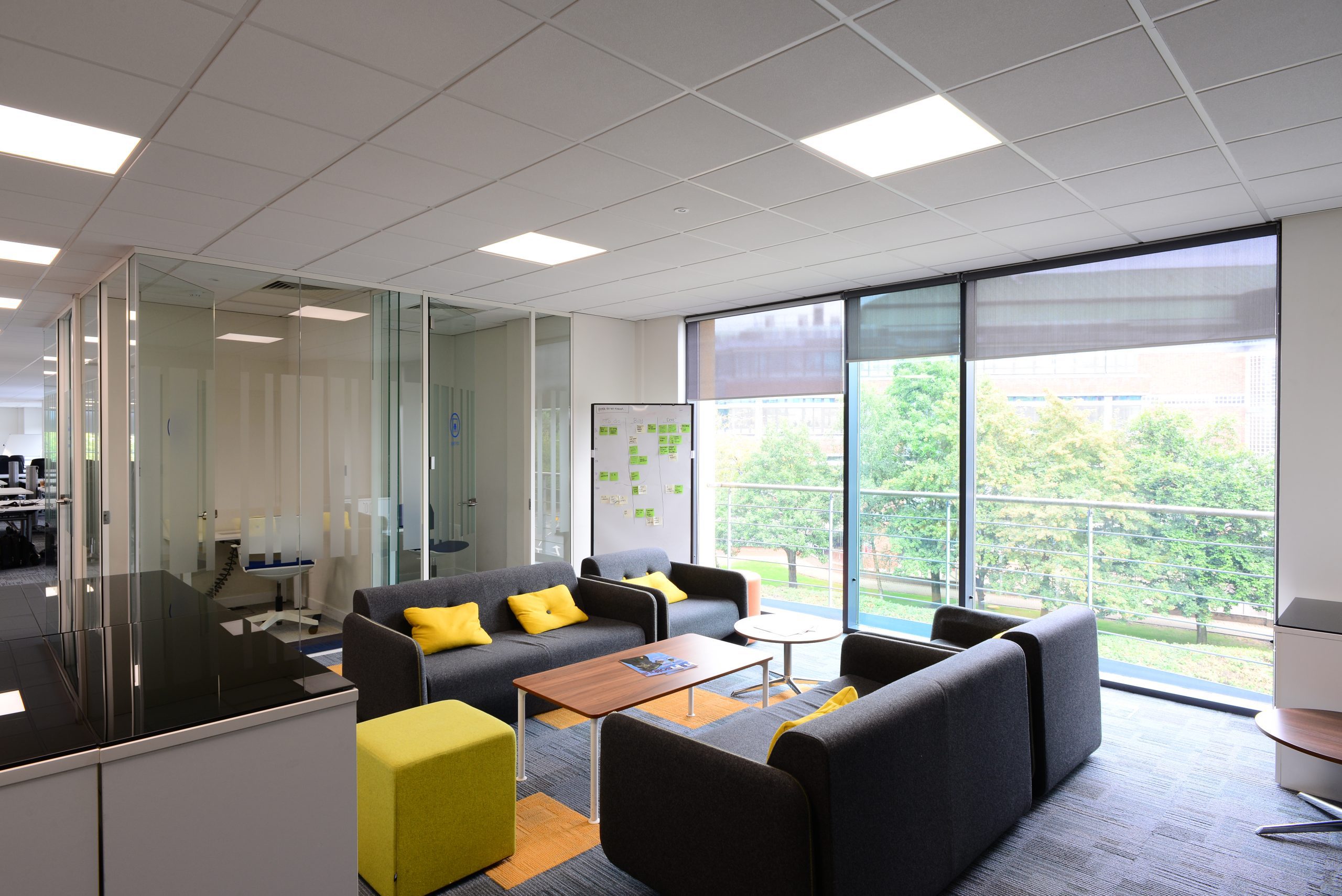 Agile working gives employees the freedom to choose where and how they work, be it from home a few days a week, from a client's office or a café, or moving around different spaces within an office. The added benefit is that workers can save considerable time they would have otherwise spent on commuting into work, and with fewer workers coming into the office that means less power and water use, and fewer cars on the road.
Solutions
As part of this programme, Zentia's new Aruba Tegular24 mineral ceiling tiles replaced the manufacturer's traditional Dune tiles as part of a mechanical and electrical upgrade at npower's office in Princes Way, Solihull, Birmingham (one of its largest offices, with typically around 600 employees on site during normal working hours).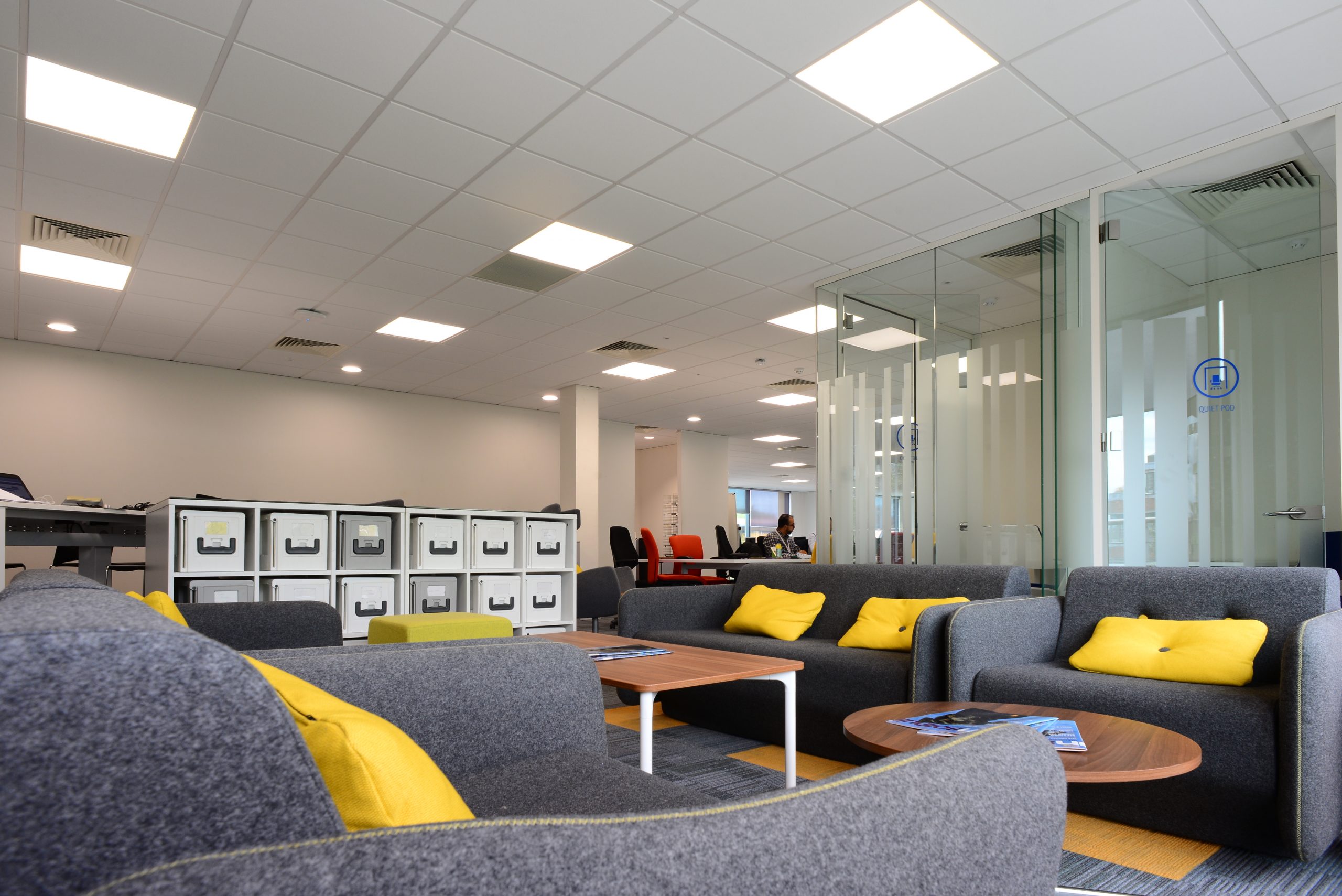 The Aruba family has been designed to provide class-leading visuals and improved acoustic performance through a new surface that is also brighter and smoother.
More than 2,000m2 of the old Dune tiles were returned to the company's production facility in Gateshead for recycling while the new Aruba Tegular24 tiles were installed over eight floors (550m2 per floor) in two months by a team of six by main contractor Beacons Business Interiors (Bbi) for principal contractor Mitie.
The modern, highly efficient Solihull office, which significantly benefits from solar power, is home to npower's commercial, sales, finance, human resources, communications and risk departments. It boasts an on-site restaurant, with a contemplation room and a number of quiet study rooms. As one of Britain's leading energy companies, npower serves around 3.6 million residential and business accounts with electricity and gas.
Paul Westlake, Strategic Business Development Director at Bbi, said: "The project went very smoothly, with the Zentia systems performing very well as usual. The fact that we offered a recycling scheme was big positive as this was a refurbishment project and we diverted the old tiles from landfill."