The Prestige Family
With Prestige, you can specify suspended ceilings that are practical, playful, and refined. Our most flexible and durable suspended ceiling range, the Prestige Family includes our brightest white shade. Excluding Prestige dB and SL2 planks, the Prestige family is also available in 35 exciting colours.
The Prestige Family
Our most flexible product family
Prestige ceiling tiles are available in six different edge details. Select a Board edge for a flat ceiling installation that completely exposes the ceiling grid. Choose a Tegular24 or Tegular15 edge type to create geometric shadows across the ceiling surface, and enhance those shadows with a black or grey ceiling grid.
Prestige ceiling tiles can be specified in SL2 planks, ideal for corridors. Or choose Prestige's unique Integra and Conceal edge types to eliminate shadows and conceal the suspended ceiling grid entirely, for a more monolithic ceiling appearance.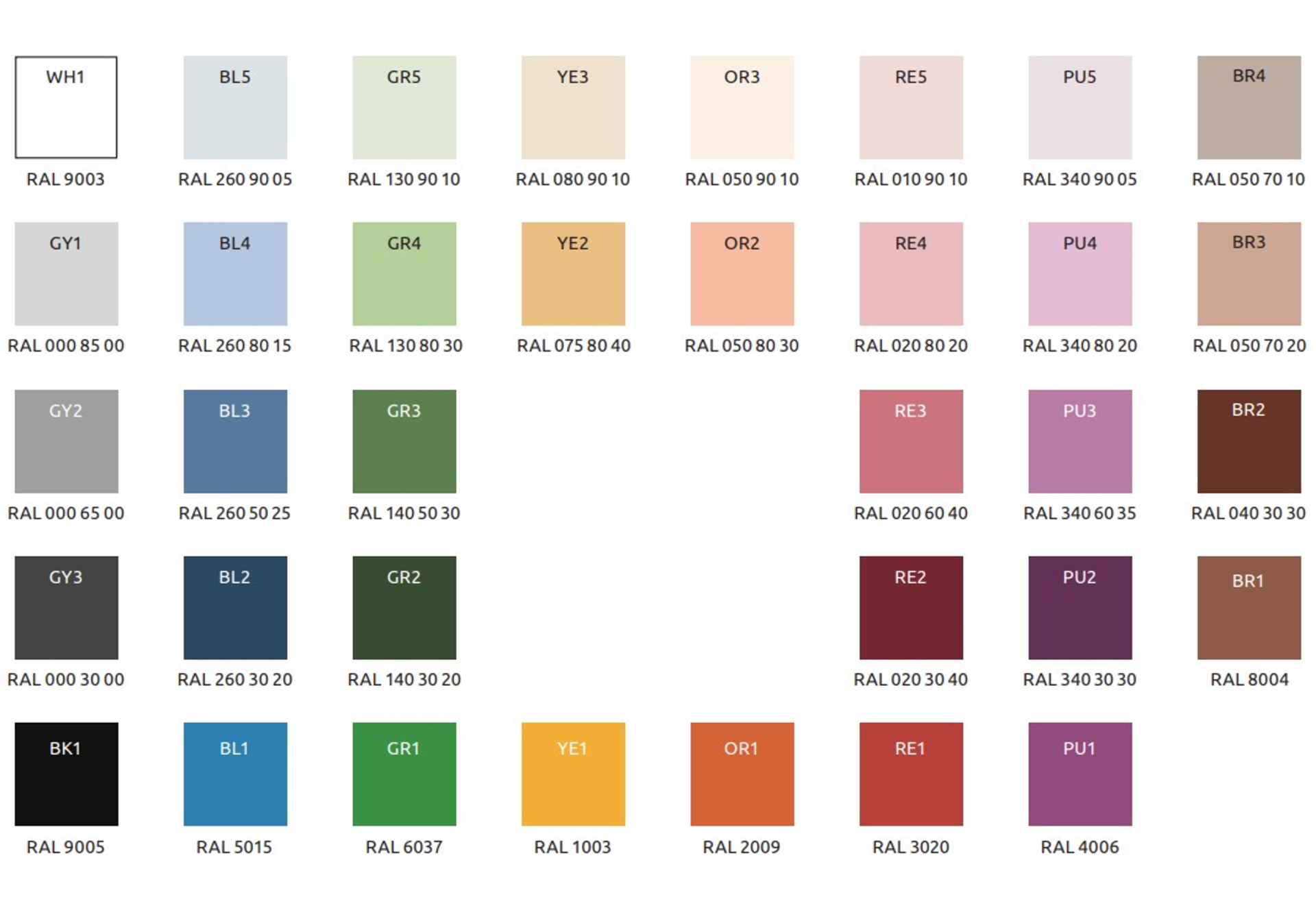 Available in 35 colours
Add colour to your project's largest flat surface
With Prestige mineral fibre tiles, you can design a suspended ceiling of striking style and beauty. Prestige tiles are available in 35 exciting colours (excluding Prestige dB and SL2 planks) which can be used to define zoned areas, assist with wayfinding, or simply add creativity to your designs.
Colours range from neutrals like black and grey to more playful shades of blue and yellow. Or specify Prestige tiles in white – reformulated to create our brightest white yet.
Tough ceiling tiles
Durable products for high end projects
Prestige products are some of our most durable. Every product in the Prestige family comes with a guarantee, so you can be confident in the quality of our products when crafting your specification documents. Scratch resistant and tough, Prestige tiles have painted and more durable edges.
Case studies
Find inspiration
Wondering how and where you can use Prestige ceiling products? Browse our case studies for ideas and inspiration.
Get in touch
Work with our Specification Team to incorporate the Prestige Family of products into your projects.