Zentia Pinnacle Approved Partners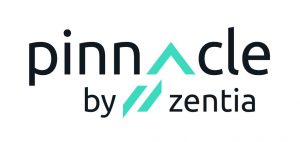 Pinnacle by Zentia is our market-leading partnership scheme for specialist ceiling contractors in the UK and Ireland. Our aim is to drive high-quality specifications, strive for a fully trained workforce, and re-introduce off-cut recycling.
Zentia Pinnacle Approved Partners are trained to the highest standards in Zentia products and fitting so that projects can be completed quickly and efficiently. With regular training and support from Zentia, they are fully up to date on best practice and product installation.
Why use a Zentia Pinnacle Approved Partner?
Not only are Zentia Pinnacle Approved Partners highly trained in Zentia products and their installation, but they also have exclusive access to several other Zentia services that can help projects run smoothly:
Recycling Service: with exclusive access to Zentia's off-cut recycling service, our Pinnacle Approved Partners can provide cleaner, more environmentally friendly ceiling installations – so you can be confident your ceiling off-cuts need not end up in landfill.
New product updates: our Pinnacle Approved Partners get advance access to our new product pipeline and are even involved in their development, so you can be confident they know our product line inside out.
Networking and Knowledge: our Pinnacle Partners get access to Zentia's extensive professional network and our market-leading industry knowledge to help them understand and anticipate specifier and main contractor requirements on projects.
In the future, Zentia Pinnacle Approved Partners will have exclusive to our new range of digital services designed with ceiling contractors in mind. With a focus on project management and handover, Pinnacle Approved Partners will be able to provide a seamless and professional service to their clients. (Our Partner Portal is in development – watch this space for updates.)
To maintain their Zentia Pinnacle Approved Partner status, we ask all of our Partners to make the following commitments:
Installation Recommendations: Pinnacle Approved Partners agree to install Zentia's products according to our fixing recommendations, prioritising a safe and long-lasting ceiling to benefit end users.
Ongoing training and development: Pinnacle Approved Partners undergo regular training with Zentia in order to maintain Pinnacle Certified status and further develop their extensive product expertise.
Health and Safety: we expect all Pinnacle Approved Partners demonstrate a real commitment to Health and Safety, promoting good workplace practices on-site.
Zentia Pinnacle Approved Partners will always strive to complete projects to the highest levels of performance, service and sustainability.
How to find a Zentia Pinnacle Approved Partner
To work with a Zentia Pinnacle Approved Partner, visit our Find a Pinnacle Approved Partner page and choose a contractor in your area. Alternatively, please contact Andy Goodwin, Pinnacle Partner Manager, at agoodwin@zentia.com for more advice and support.