Zentia at Material Source Studio
Material Source Studio in Manchester is the very first of its kind, bringing together product and material insight and inspiration under one roof, and offered all year round.
Creativity and inspiration in Manchester
What is Material Source Studio?
Material Source Studio hosts world-class products from established manufacturers and new makers, and materials to suit every architectural project, from hospitality, workplace and healthcare to residential, retail education and the public realm.
Material Source Studio has an 80-seat theatre, an 18-person CPD studio, 7 meeting spaces, a podcast studio and a gallery. Find it here:
Material Source Studio, 1 Federation Street, Manchester M4 4BF
Opening times:
Monday to Thursday – 10am to 6pm
Friday – 10am to 5pm
Closed weekends and bank holidays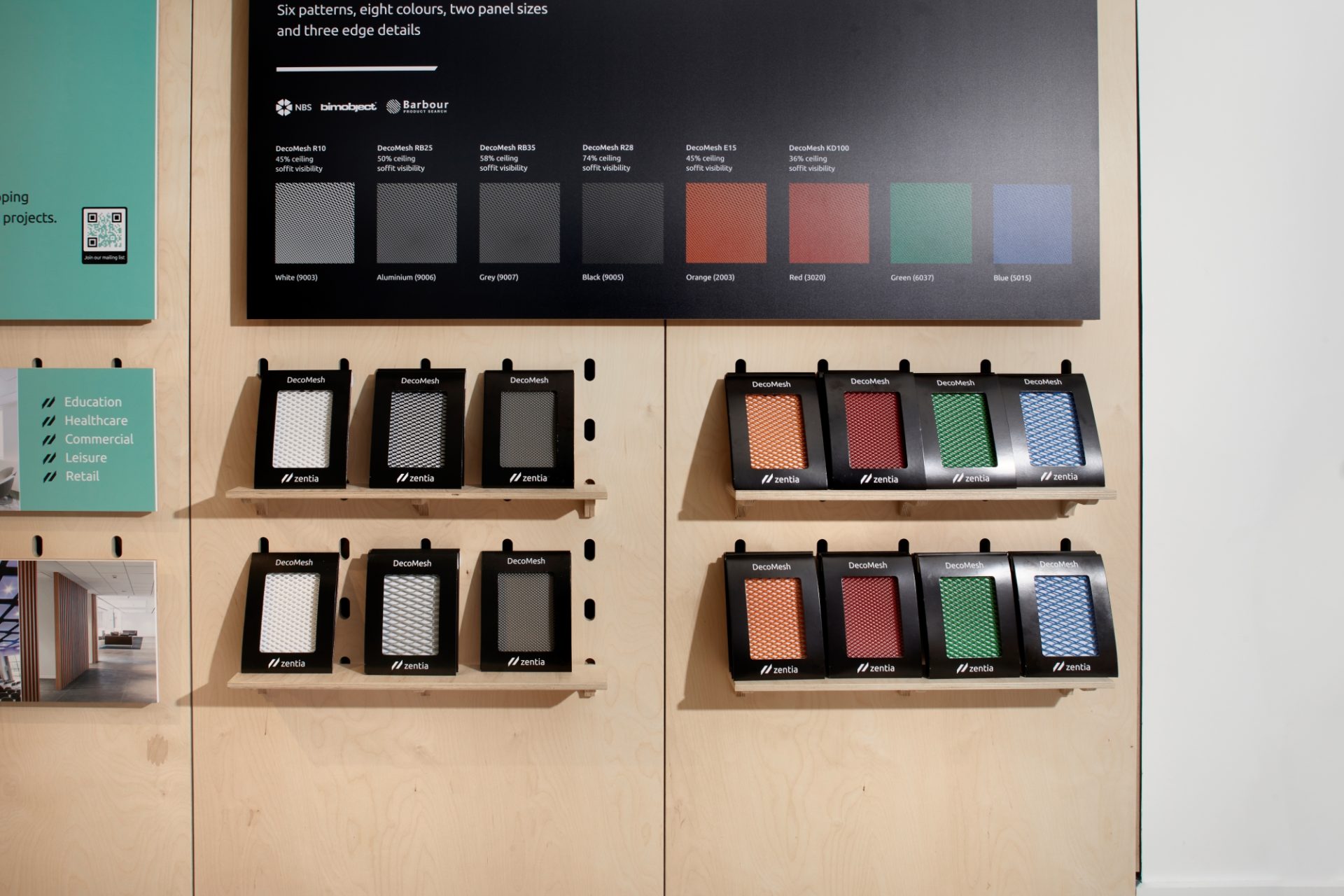 The DecoMesh Range
An industrial aesthetic
With a choice of eight different colours, six mesh patterns, and three edge details, DecoMesh makes a strong design statement in many different environments. Made from galvanised steel, powder coated and painted to prevent rust, these metal mesh ceiling tiles add a touch of contemporary and edgy class to interiors.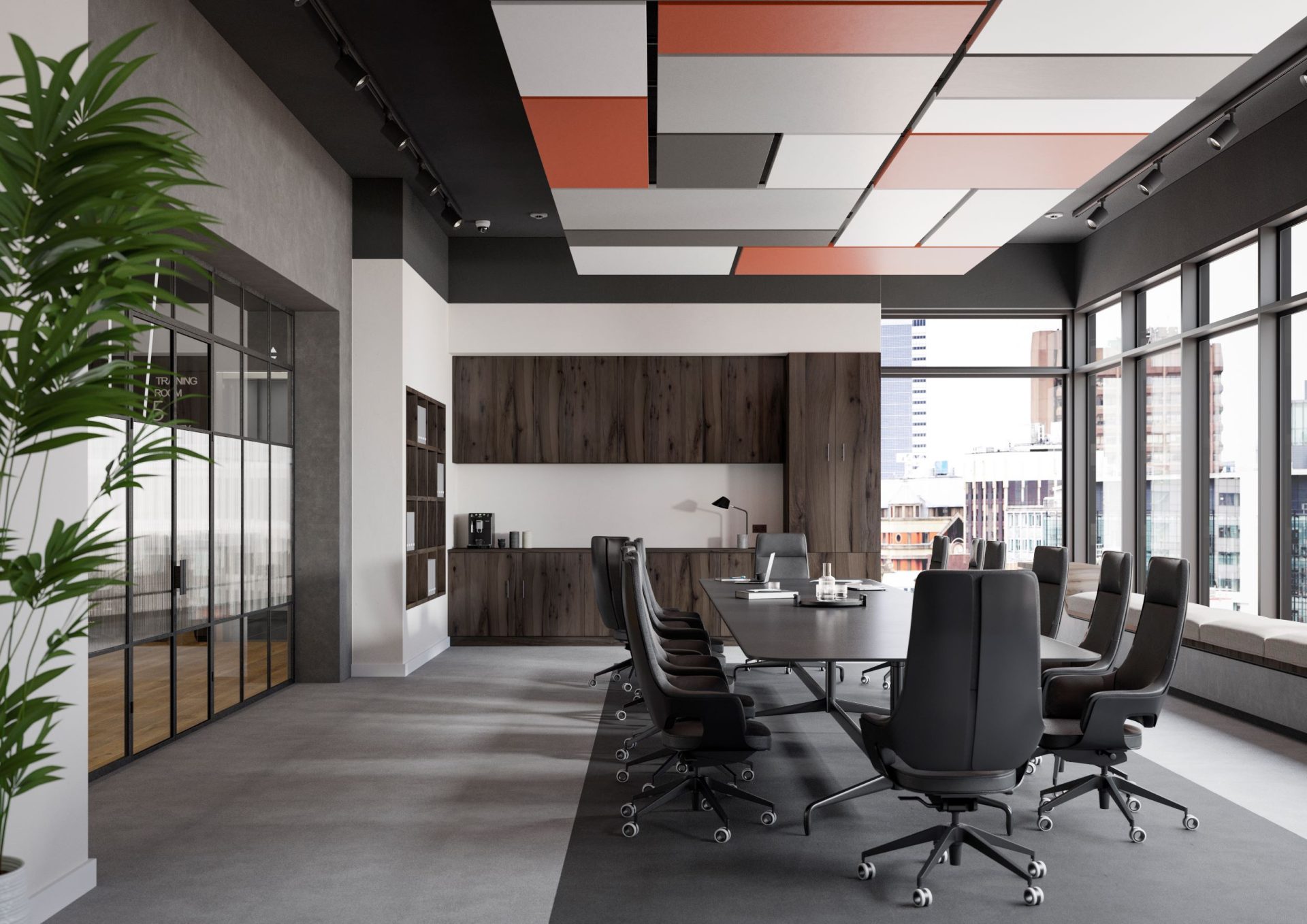 Unleash your creativity
Make your mark with Sonify by Zentia
It's now easier than ever to put your personal stamp on acoustic ceiling systems. Imagine the opportunity to create something unique and exciting, yet achievable for every project. By embracing the principles of parametric design, we can deliver high performance acoustic ceiling solutions at scale with ease and unrivalled accuracy and lead times. Absorb sound beautifully with Sonify by Zentia.
Creative ceiling design
Planks, islands, squares
Work with our Specification Team to design statement ceilings that make an impact without compromising on technical performance, whether your priority is acoustics, fire safety, hygiene, or more.
Frequently Asked Questions
You can take samples from any manufacturer stand at Material Source. Simply scan the QR code with your mobile device and help yourself!
You will need to register when you arrive at Material Source, but you do not need to register ahead of time.
Yes, as an architect or other specifier, you can visit Material Source Studio free of charge. You can also book hotdesks and meeting spaces, but you should speak to the team at Material Source Studio for costs.
Meet us at Material Source
Complete the form to book a design consult and meet us at Material Source.