Zentia Baffles
Get pitch-perfect sound strength in open plan spaces with our striking acoustical baffles. Create the right atmosphere in large interiors with our high-performing acoustical ceiling baffles. Reduce sound reverberation in high volume spaces like transport hubs, schools, offices and concert halls. Ready for installation straight from the box, our ceiling baffles turn concrete soffits and plasterboard ceilings into visual feasts and are a practical way to create perfectly balanced acoustics while retaining easy access to the ceiling plenum.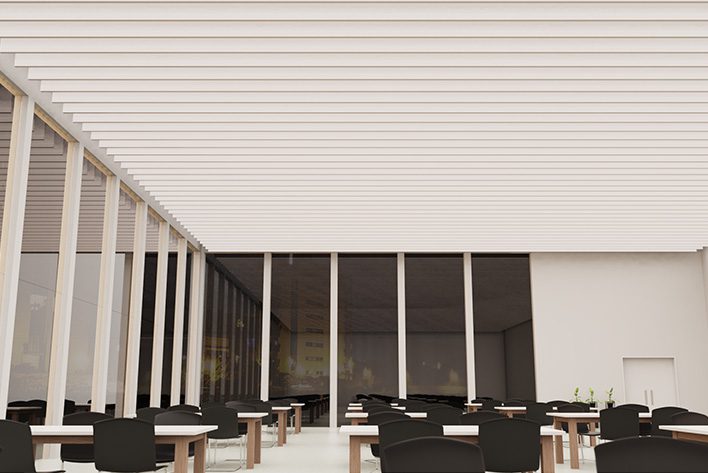 Zentia Baffles Accessories
Enquire about this product
Thank you for your interest in Sonify by Zentia. Please complete the form below and we'll process your sample request within 48 hours.