Our Suspended Ceiling Solutions
Find the right suspended ceiling solutions for your project. Whether you're looking for a wall to wall suspended ceiling tile, something decorative to make an impact on your interior designs, or a floating canopy or baffle system, we have a ceiling product to suit your product.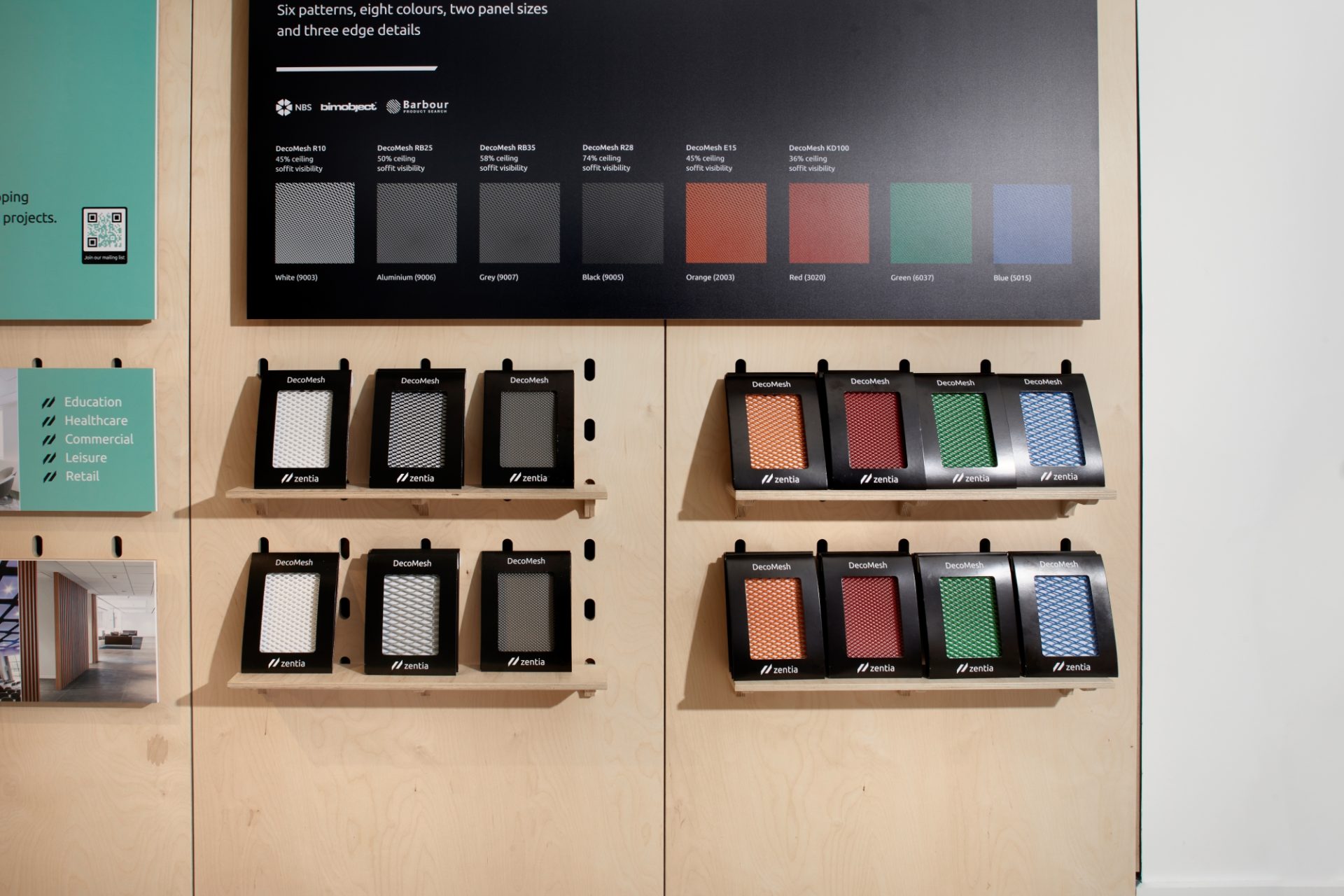 Product samples
How to order a free product sample
Order product samples directly from our website. Click the link below and browse the list of available ceiling tile, floating ceiling and ceiling grid samples, make your choice, and place your order. All product samples are completely free of charge.
Browse solutions by specific criteria
Product search
Know which ceiling tile product you're looking for? Find it here
Search here to find exactly what you need. Use the product code, or search by product name.
Type in the product code to find what you need
Use one of our product codes to find what you're searching for.
Search by product name to find what you're looking for
Find all items relating to your chosen product by typing in the product name.
Our products
Browse our product catalogue
Visit our product catalogue online and learn more about all of our products, including suspended ceiling grids and grid accessories.
Technical documents
Product datasheets
View our collection of product datasheets and download whatever you need.
Technical documents
Installation guides
Wondering how our suspended ceiling solutions are installed? View our complete range of installation guides and download the documents you need.
Get in touch
Please get in touch with our team of ceiling experts whenever you need more help and information about our products.