Floating Ceiling Solutions
Explore Zentia's range of floating ceiling solutions, from our standard canopies and baffles to our versatile Axiom range of canopy frame and tile kits. Or put your personal stamp on your ceiling design with the innovative and creative Sonify by Zentia personalised acoustic ceiling solution.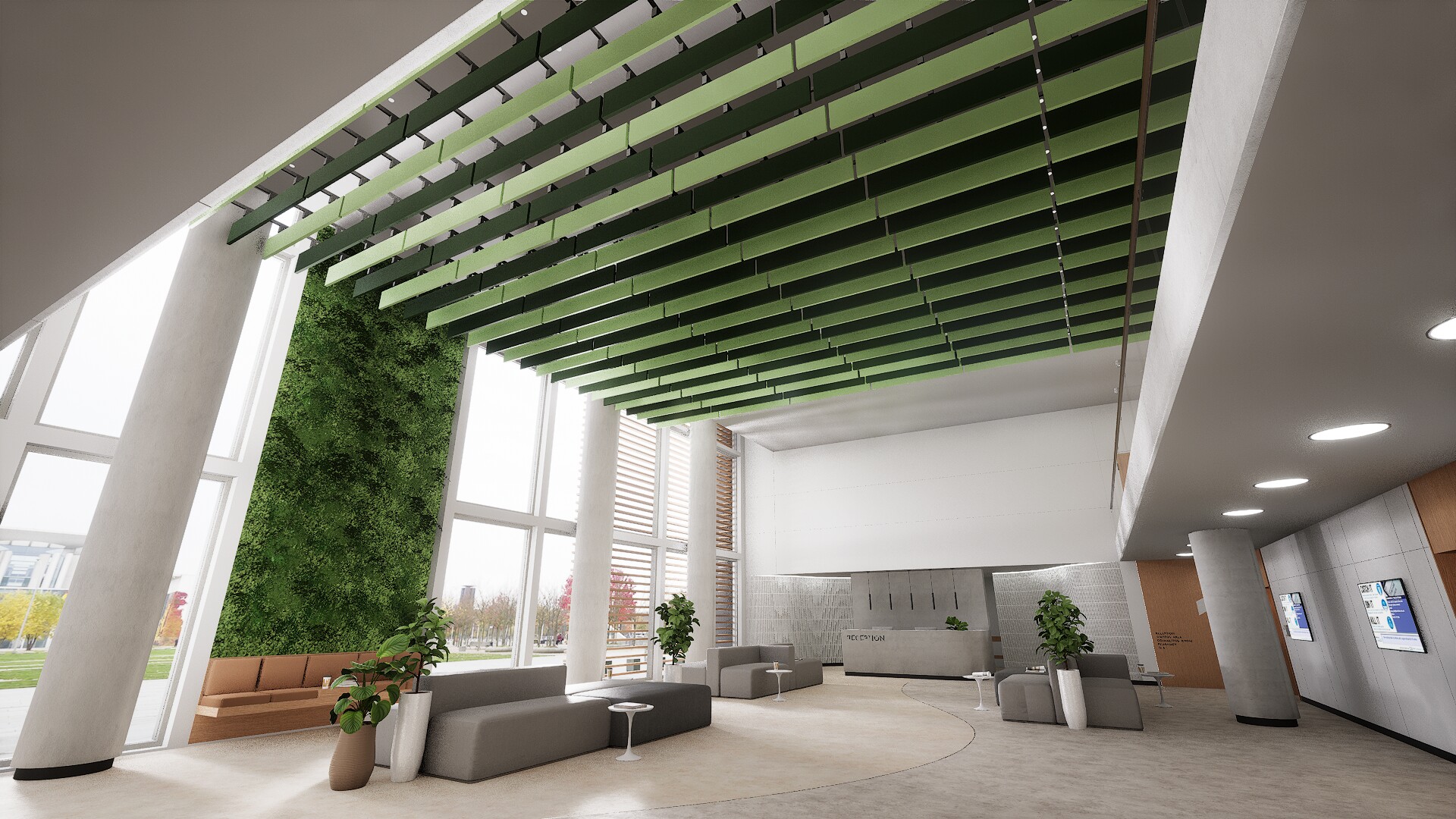 Make your mark
Sonify by Zentia
It's now easier than ever to put your personal stamp on acoustic ceiling systems. Imagine the opportunity to create something unique and exciting, yet achievable for every project. Absorb sound beautifully with Sonify by Zentia.
Ceiling rafts
The Axiom Range
Axiom Canopies are available in several different shapes, sizes, and profiles. They are compatible with Zentia's suspended ceiling tiles and grids, including all products in the DecoMesh and Aruba product families. Stick to classic white ceiling tiles, or go wild with Aruba Triangle to create blocks of colour across open plan interiors.
The Axiom Range
This variation of the Axiom C Canopy is compatible with Zentia's SL2 plank-shaped ceiling tiles. Install this distinctive frame and tile system for a sleek and streamlined visual.
View Axiom C Canopy SL2
The Axiom Curved Canopy frame and tile system can be used with Zentia ceiling tiles alongside either the Prelude 15 or Prelude 24 ceiling grids to create unique ceiling islands.
View Axiom Curved Canopy
Axiom L Canopy is a floating ceiling suspension kit using a shorter L Profile frame to create simple and visually appealing ceiling clouds.
View Axiom L Canopy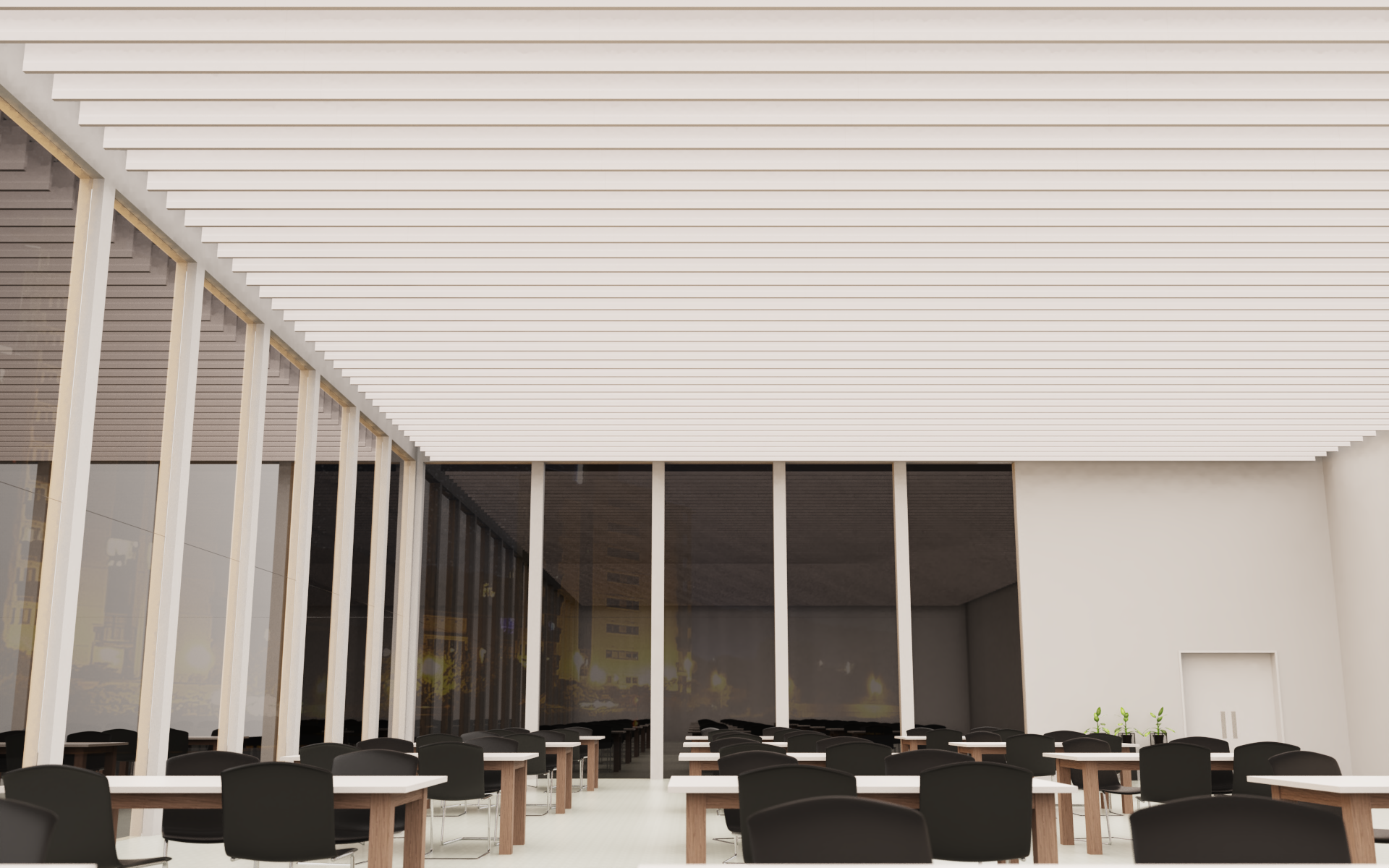 Zentia Baffles
Get pitch-perfect sound strength in open plan spaces with our striking acoustical baffles. Create the right atmosphere in large interiors with our high-performing acoustical ceiling baffles.
Zentia Canopies
Reduce sound reverberation in high volume spaces like transport hubs, schools, offices and concert halls. Ready for installation straight from the box, our ceiling canopies turn concrete soffits and plasterboard ceilings into visual feasts and are a practical way to create perfectly balanced acoustics while retaining easy access to the ceiling plenum.
Book a design visit
Get in touch with our team of architectural and design consultants for help with your interior design and the products featured on this page. Please tell us a little bit about your project and your preferred meeting dates.